Lansford's Seasons of Celebration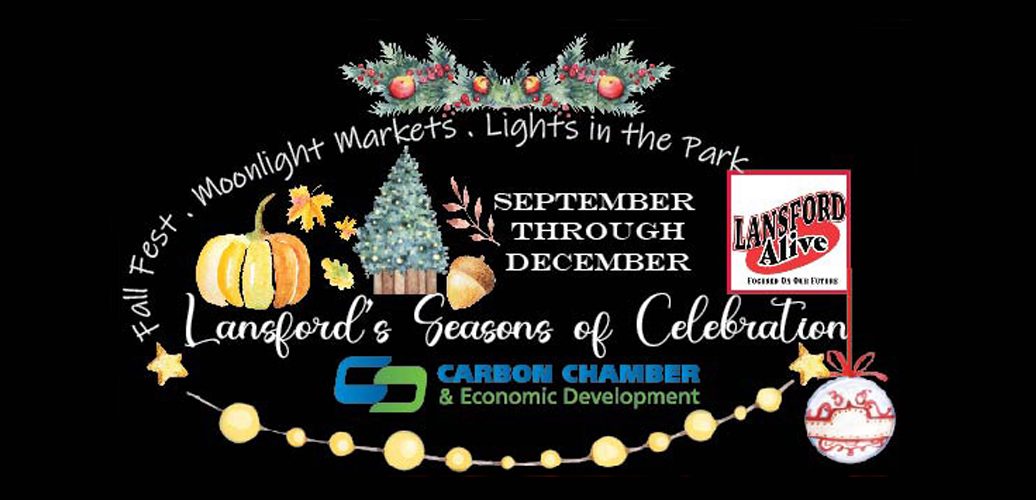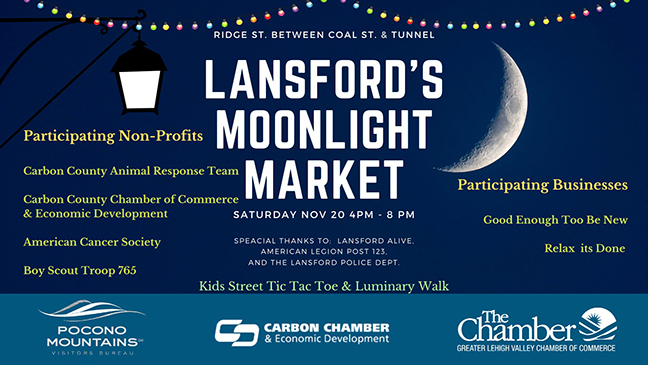 November Moonlight Market
Where: Ridge St between Coal and Tunnel Streets ~ Lansford
Time: 4:00pm-8:00pm
Special Thanks to our Celestial Sky Sponsor Pocono Mountain Visitors Bureau. The Carbon Chamber and Economic Development along with PMVB, and Lansford Alive recognize the need to preserve the rich history of Lansford, Pa.
The Moonlight Market is the first of it's kind in Carbon County.
Get a jump start on your Christmas shopping at Lansford's Moonlight Market.
Bundle up and enjoy shopping, food, live entertainment, and free crafts for kids!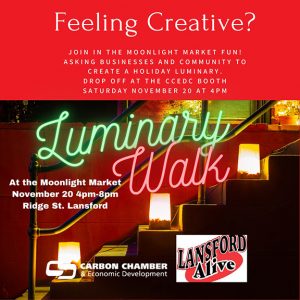 Feeling Creative?
Join in the Moonlight Market Fun!
We're asking you or your business to create a holiday luminary to be showcased at the Luminary Walk. Drop your luminary creation off at the CCEDC Booth on Saturday, November 20th at 4pm.
Featured Merchants & Organizations: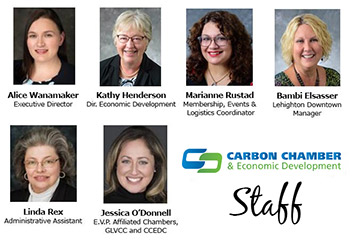 Carbon Chamber & Economic Development Corporation (CCEDC)
Be sure to check into the CCEDC booth. We will be located at the entrance directly on Coal St. & W. Ridge. Meet our staff and learn about upcoming events and initiatives.
We will have fun giveaways and a fall mum raffle. To enter the raffle enter a receipt from any Lansford business. You can also purchase a raffle ticket for $3.
Carbon County Animal Response Team
Boy Scout Troup 765
The American Cancer Society
The American Cancer Society at 33 W. Ridge will have a bountiful booth set up! Joe and his team of volunteers will be selling a variety of burgers, hot dogs, popcorn, perogies, soups, cold drinks, complimentary hot chocolate and a community favorite, cookbooks! Be sure to support the American Cancer Society.
Good Enough Too Be New
Good Enough Too Be New is located at 50 W. Ridge St. Ron and Teri offer a sustainable, environmentally friendly option to shopping. This boutique offers gently used clothing and so much more!
Please stop in and say hello! Grab a cup of complimentary cider and enjoy shopping!
Relax It's Done
Relax it's Done is located at 52 W. Ridge Street and sells new sports clothing, shoes/sneaker, and apparel.
Corporate Sponsors & Partners