Your Chamber gives you plenty of cost-effective ways to market your business to our membership and the general public.
Milestone, Grand Opening & Ribbon Cutting Celebrations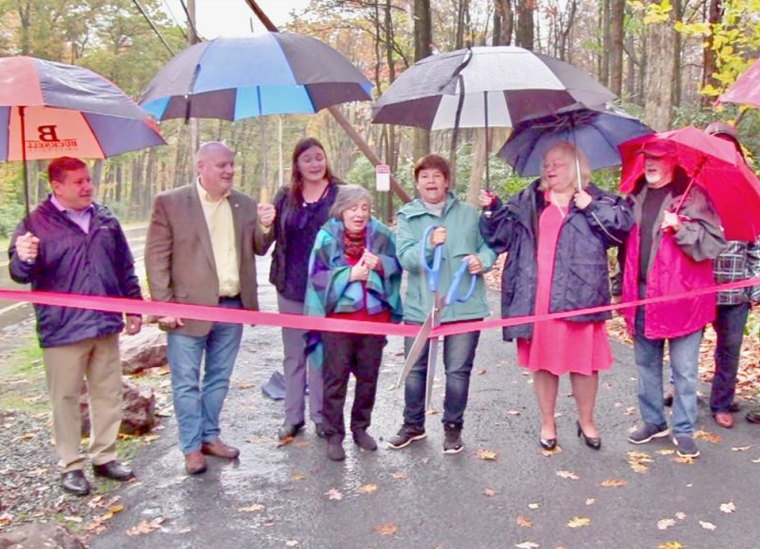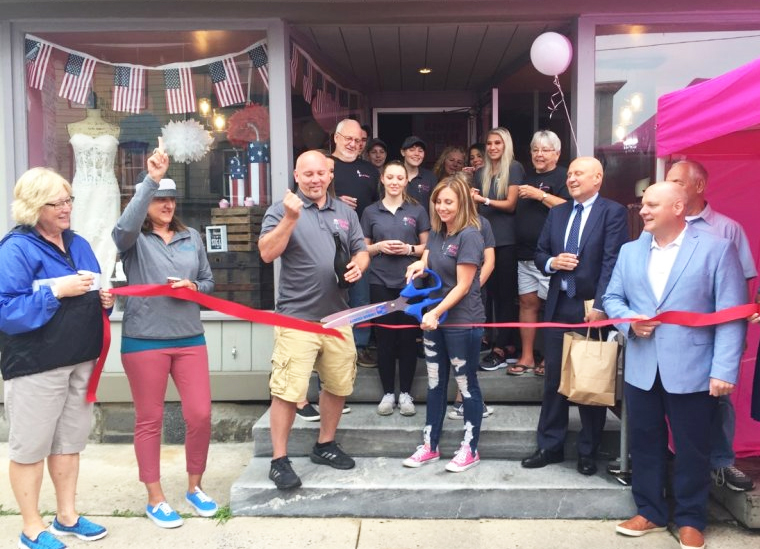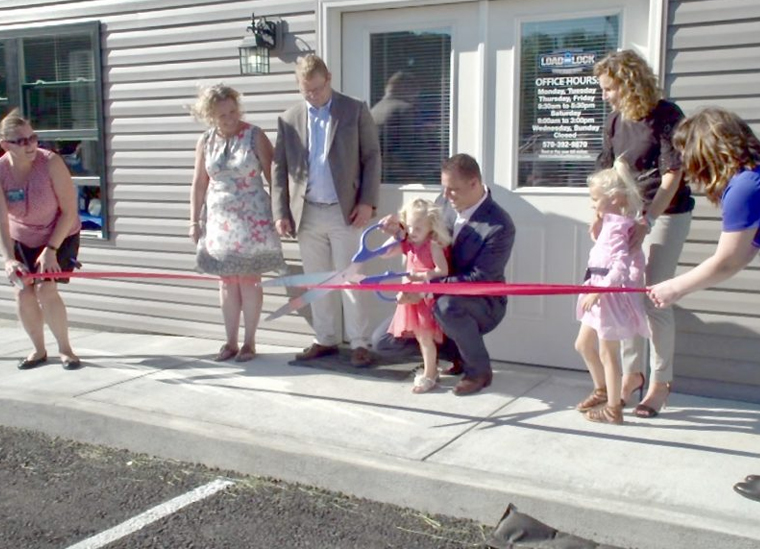 We will help you recognize the important milestones in your business from grand openings to new buildings to anniversaries and more. We will provide ceremonial scissors and ribbon or shovel, Chamber Leadership representative, local government official (if available) and promotion to Chamber members and the public through Chamber communications and regional media channels.
Member Cost: $150 | Future Member Cost: $300
Interested in a Grand Opening and/or Ribbon Cutting Celebration?
CLICK HERE to complete our online form.
A CCEDC representative will contact you to discuss and schedule a date upon our receipt of your form information.
Host a "Business After Hours" Mixer:
Solid business relationships are vital to growing and maintaining your business. Your Chamber gives you monthly opportunities to network with your Chamber membership, so you can make new contacts, find potential clients and develop valuable business relationships that can help strengthen your business now and in the future. Our "Business After Hours" events provide incredible opportunities to spread the word about your products and services, educate you about business as well as learn about what other businesses can offer you in a fun and relaxing atmosphere. During certain times of the year, your Chamber enables you to further expand your networking circle by partnering with other local area chambers to hold joint events. A "Business After Hours" event can be hosted (venue location) and sponsored by two separate businesses or by just one. Those businesses that wish to host and/or sponsor one of our monthly events are able to spotlight and promote their business by giving a brief presentation at the event and also through the Chamber's promotional efforts: press releases to local newspapers, media coverage, flyers, event eblasts to membership and mention in our Carbon eLink newsletter.
Cost to Host Event: $150.00 
2022 Event Schedule: Please consult the Chamber Events Calendar on our website for the most up-to-date information on upcoming events. To host or sponsor a future "Business After Hours' event, please contact the Chamber office.
Interested in hosting a CCEDC "Business After Hours" Mixer?
CLICK HERE to complete our online form and submit to the CCEDC. Upon our receipt and review, we will contact you to discuss the event and schedule a date.
Member Milestone Recognition:
This new benefit gives us the opportunity to celebrate your milestone years in business – 5 years, 10 years, 15 years and up!
If you are celebrating a business milestone/anniversary this year, we want to hear from you, so that we can recognize you!
As a CCEDC member, this new member benefit includes the following recognition:
Social Media Member Milestone of the Day Spotlight
Shout-Out in eLink
Mention at Events You Attend that Month
Certificate Recognizing Your Milestone
Shout-Out on CCEDC's monthly appearance on Colossal Radio
Members in good standing with Milestones in the current calendar year will also be recognized at our Annual Awards Dinner in the fall.
If you are a CCEDC member in good standing, your company can be recognized - contact Alice Wanamaker at AliceW@carboncountychamber.org to schedule your recognition.
*This is an exclusive benefit for CCEDC members in good standing
Event Sponsorships, Donations & Advertising
Showcase your business and help your Chamber bring you more valuable programs and resources to help grow your business by  sponsoring a Signature Event sponsor, donor or advertiser. Contact our Ambassador Events Committee or the Chamber office at 610-379-5000 to participate
ad/Chamber Newsletter
Carbon eLink is a monthly electronic newsletter that is distributed to CCEDC members as well as other business professionals on our e-mail list of over 2,000 subscribers.
SHOWCASE YOUR BUSINESS...
Display Ad- $100/ad per issue
Ad specifications: Any size up to 8.5" x 11" letter size.
E-Mail Marketing to CCEDC E-mail List - $200.00 ea.
Spread the word and expand your reach about your company's event, product or service.
Supply us with your ad or flyer in JPEG format, and we will send an EXCLUSIVE Company eBlast on your behalf to our CCEDC e-mail list of over 2,500 subscribers, including members.
Co-Op Advertising
Chamber Price-Negotiated Advertising in Local & Regional Publications
As a benefit of your membership, CCEDC will negotiate ad rates with participating local and regional publications. "Strength in Numbers" really helps get advertising costs down and to the key markets.
Currently, we have advertising opportunities at special negotiated rates. Please ask us for details. Publication samples are available at the CCEDC office.
If you have a publication in mind that you would like us to try and negotiate special Chamber discount rates, please contact our office at 610-379-5000.
Promote Your Business on Our Website:
Make Your Business Stand Out from the Competition!
Doing business today requires a company to implement solid, stand out, and consistent marketing strategies both offline and online. CCEDC gives you an incredible opportunity to promote your business online.
FREE Ways to Promote Your Business on the CCEDC Website
As a CCEDC member, you can promote your business on the CCEDC website in various ways for FREE! The following are great strategies for standing out among your competition and motivating your next customer to contact you to do business. Just login to your account in the Member Information Center, click on the left-hand navigation and post! Once approved, your post will go live on the site!
Community Events Calendar (FREE):
One of the TOP 5 Most Visited Pages on the CCEDC website, be sure to post all of your upcoming events in plenty of time for our website visitors to see your event. Create anticipation for your event by giving plenty of interesting and complete information about your event in your description and include the venue address in the Google Map section of the form!
Hot Deals (FREE):
Have an irresistible offer, discount or sale to share with the public? Do you offer FREE consultations? If so, then spread the word about your Hot Deal and give our website visitors an extra reason to contact your business! Businesses that have Hot Deals posted to our Hot Deals webpage will see a HOT DEAL button on their company profile page as well as to the right of their business listing in search results! This is an excellent way to draw attention to your business!
Member-To-Member Deals (FREE):
A fellow Chamber members could be your next ideal client! Be sure to show some love to your fellow Chamber members by offering exclusive Member-To-Member Deals. They work just like Hot Deals described above.
News/Press Releases (FREE):
What's new with your business? Are you hosting an upcoming event? We want to know, and so do our website visitors! Posting your press releases to the CCEDC website gives your company plenty of exposure for FREE! All press releases automatically post to the CCEDC Facebook page and are also featured in our Carbon eLink newsletter!
MarketSpace Classifieds (FREE):
Do you need to sell your surplus office supplies? Did you get new office furniture and want to sell what you replaced? If there is anything in your office that needs to go, be sure to post your classified ad to our MarketSpace Classifieds webpage...it's FREE!
Job Postings (FREE): 
Need to find your next star employee? Do you have a job fair coming up? Don't forget to post your available position or upcoming job fair to our Find a Job webpage. The cost is FREE but your ad's exposure is HUGE!
Become a Guest Blogger on our DiscoverCarbonPA Blog (FREE):
Guest blogging on the CCEDC website's blog is an excellent and FREE way to stand out, get noticed and position yourself as an expert in your industry! Unlike the above strategies, you will not submit your blog articles through the Member Information Center, but you will submit your articles, via email, to our Director of Marketing. All you need to do is write and submit a 250 word blog article(s) on something industry or hobby-specific, HOW TO tips, or even somewhere or something you love about Carbon Carbon County. Be sure to include a jpeg or png of your headshot and an optional illustrative image (that you own or have license to use) with your article(s).
CLICK HERE TO SUBMIT YOUR BLOG ARTICLE(S). Your article(s) will be posted as needed, will link to your company profile or website and will be shared on our Facebook page.
GOLD (Enhanced) MEMBER PROFILE & DIRECTORY LISTING PACKAGE: $200.00 Total/1 Year
This enhanced member profile can function like a mini-website or a promotional landing page for your business. You can direct your domain or subdomain name here! It includes...
Member Profile Page:
Logo/image next to company information, expanded description of 1,600 characters (standard is 200), bulleted hyperlinked product or service highlights, additional website links, slideshow of photos and videos.
Enhanced Map Features:
When clicked on: picture/logo, name, phone number, address, description, web link, contact e-mail, directions link will appear.
Search Results Listing:
Priority placement over Basic Member Profile listings, logo/image next to listing, 200 character description under company name on Search Results, website link above phone number on Search Results.
The FREE Basic Member Profile, which is a benefit of your Chamber membership, only includes: Member Profile Page with contact information and social media buttons, a 200 character business description, driving directions, hours of operation and personalized keywords, plus, Search Results Listing: random placement below priority placement listings and basic business information, such as: name, address, phone and website link.
Member Profiles at a Glance
Easily view the differences between the CCEDC Free Basic Profile and the Gold Enhanced Member Profile and see which product works best for your business. Download Member Profiles at a Glance
FEATURED BUSINESS OF THE MONTH: $200.00
 CCEDC's Featured Business of the Month is the most popular web advertising package on the CCEDC website because it offers your business maximum exposure to reach not only Chamber members but also your local community and CCEDC website visitors internationally and nationwide!
For $200.00, the CCEDC Featured Business of the Month includes the following opportunities to put your company in front of thousands of potential customers...
Your company's name or logo on a Featured Business of the Month badge located on the left global sidebar of the CCEDC website that links to your member profile page!
Business Spotlight article of 250 words, plus photo and logo, OR business promotional video showcased on the CCEDC website homepage for the month and in BOTH issues of the Carbon eLink Newsletter for that month! (Business Spotlight to link directly to your website.)
Multiple mentions throughout the month about your business (with link to your website) on the CCEDC social media pages!
Opportunity to talk about your business during the CCEDC segment with "Doc" on Colossal Radio that month!
This is an incredible opportunity to spotlight your business and make it STAND OUT! This package sells out quickly; therefore, space reservations are taken on a first-come, first-served basis and will be put on the calendar schedule in that order. Your order must be PAID to be placed on the schedule.
Build your brand recognition, increase your website traffic and supplement your presence on the CCEDC website with a colorful 728 x 90 pixel banner ad. The banner ad is highly visible on the top of a CCEDC webpage, makes your company easier to find, shows support for your Chamber and also invites a visitor to click it to find out more about your company at your website.
There is a limit to the number of banners shown in rotation and each banner is visible for 4.5 seconds in each rotation. Packages are subject to 1 banner per contract even if the banner appears on multiple pages. Members with a Gold Member Profile and/or purchase a higher exposure level banner ad package will receive priority ranking in rotation order. Three-month minimum order! (Those who choose a 12-month contract may change their banner up to 4 times per year.)
Banner Ad Artwork/File Format Requirements: Banner ads must be 4-color and submitted in JPEG format at 728 x 90 pixel size and 72 DPI resolution. NOTE that if your artwork is not received according to these specifications, it will be returned and correct artwork will be requested. If you are need of banner ad design at a special CCEDC member introductory rate, we can help! Please contact Dina Tulli Davis, CCEDC Webmaster at JumpSpark Creative Group: 570-722-3751.
BANNER AD PACKAGES:
Silver Level Banner Ad
GREAT EXPOSURE!!!
$110.00/month*
*3-MONTH MINIMUM CONTRACT REQUIRED.
Your banner ad on a high-traffic, internal specialty page on the CCEDC website. (Examples: Any Directory page, Live Cameras, Event Calendars, Covid-19 page, Economic Development, Hot Deals and the like.) Opportunity to choose your page at time of order.
Gold Level Banner Ad
OUTSTANDING EXPOSURE!!!
$125.00/month*
*3-MONTH MINIMUM CONTRACT REQUIRED.
Your banner ad on the CCEDC homepage!
Platinum Level Banner Ad
EXCEPTIONAL EXPOSURE!!!
$225.00/month*
*3-MONTH MINIMUM CONTRACT REQUIRED.
Your banner ad on all pages of the CCEDC website!
Diamond Ad Package
OPTIMUM EXPOSURE!!!
$2,999.00 Total Package Price*
(A $10,750.00 Value!) *12-MONTH CONTRACT ONLY!
This package includes: 1 banner ad visible on ALL pages of the CCEDC website (banner ad can be changed up to 4x/yr), 1 Featured Business of the Month, 1 Gold Enhanced Member Profile.
GLVCC Advertising Opportunities
Expand your reach to the Lehigh Valley…advertise with The Greater Lehigh Valley Chamber. Even though your CCEDC Membership includes membership with the Greater Lehigh Valley Chamber (GLVCC) our websites and member databases are separate. Therefore, you'll want to contact the GLVCC  to learn more about their fantastic advertising opportunities, too! CLICK HERE for more information.
Corporate Sponsors & Partners