L I V E ,   W O R K   &   P L A Y
In Jim Thorpe, Lehighton, Palmerton, Lake Harmony, Albrightsville, Penn Forest, Weatherly, Nesquehoning, Lansford, and Summit Hill.
Discover All We Have to Offer
Immerse yourself in the rich history and countless offerings of Carbon County, Pennsylvania located in the southern Pocono Mountains. Enjoy our natural resources, breathtaking views and varied landscapes. No matter what your age, you can find fun and relaxation here! Learn More >
Committed to Your Business Success
Your Chamber is committed to the success and growth of your business by connecting you to the people, resources and opportunities to help your business grow and thrive! We offer one-stop business solutions, support and guidance in a fun and welcoming environment. Join us today!  Learn More >
Start-Grow-Relocate Your Business
Maybe it's the outstanding quality of life in Carbon County that attracts so many businesses, or the educated workforce, or the numerous possibilities for companies to thrive! If you're interested in relocating or doing business here, start with us to take advantage of the various programs and financing options that we have to offer. Learn More >
Featured Business of the Month SPOTLIGHT
PA CareerLink® Carbon County connects Carbon County residents and employers with resources, tools, and information to all things workforce related within Carbon County. Customers, which include jobseekers and employers, can obtain information and resources involving jobs, employment, and training. The following services highlight a few of the benefits PA CareerLink® can provide:
Job Seekers: Information covering free education and training assistance, adult basic education, individuals with disabilities or limited English skills, EARN Program, and resume or interview assistance. Specialized youth and veterans' assistance programs are also available to jobseekers.
Employers: Training information regarding On-the-Job or Incumbent Worker Training, or apprenticeships. Job postings, placement assistance, and information regarding Career Fairs.
Youth: Paid work experience, training and tuition information and services, GED obtainment information and assistance.
Our location in Nesquehoning offers free computers, printers, and fax machines available to the public at no cost.
For more information on PA CareerLink® services, please contact the PA CareerLink® Carbon County office at (570) 325-2701, or visit our location at 50 E. Locust St, Suite 1, Nesquehoning, PA 18240. Visit www.pacareerlink.pa.gov to create a profile and resume, apply for jobs, or search for all services and information available to jobseekers and employers.
Upcoming Chamber & Community Events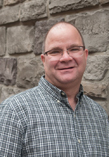 "I want to take a moment to thank the Carbon County Chamber staff, and especially, Alice, for the hard work they do! As a member, I find it difficult to get to events and have learned that's ok! Alice took over an hour of her day to meet with me and provide me with great opportunities and information to help grow my business! If you go to a card exchange or some other event that is great, but Alice showed me that it is possible to utilize the Chambers services and resources in so many other ways! Just sitting with her and listening provided me with many leads..."
- Michael Straub, Owner, Michael Straub Photography
Corporate Sponsors & Partners