Carbon Chamber & Economic Development members give their thoughts on why it is important to belong to the Chamber and how it has helped their business and community.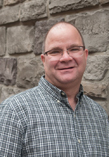 "I want to take a moment to thank the Carbon County Chamber staff, and especially, Alice, for the hard work they do! As a member, I find it difficult to get to events and have learned that's ok! Alice took over an hour of her day to meet with me and provide me with great opportunities and information to help grow my business! If you go to a card exchange or some other event that is great, but Alice showed me that it is possible to utilize the Chambers services and resources in so many other ways! Just sitting with her and listening provided me with many leads. She, along with the entire staff, truly understand that running a business is difficult and challenging and that their job is not to let me know about events to attend but to really work at helping businesses grow and make real connections! I may not be able to attend the networking events all that often because life gets in the way, but I walked out of our meeting feeling pumped and motivated to take advantage of the opportunities Alice put in front of me!! Thank you, ladies, for truly seeing the big picture and helping me and so many others!!! It's important to mention too that the Carbon Chamber takes a great effort in working with every chamber to make things work even better! The interconnection and noncompetitive perspective are awesome! Your opportunities get bigger and bigger when Alice takes the time to share your information with other chambers! I highly recommend anyone to stop by and join this great organization!!!!"
- Michael Straub, Owner, Michael Straub Photography
"Keith Lusch, of Remmey the Pallet Company, attended the Meet the Veterans Treatment Court (VTC) event hosted by KME on 9/20 and signed the Second Chance Pledge.  The pledge is a promise to interview veterans ex-offenders that are qualified for job openings. A few days later, I made a call to Keith Lusch and ask him if he would be willing to speak with a VTC veteran.  He interviewed the veteran the next day and referred him to their staffing agency.  The veteran started as an assembler the following Monday (10/1/2018) at a payrate of $14/hr.  Remmey Pallets was extremely accommodating, understanding that this was about helping the veteran stay in recovery while still contributing to the company."

- Shannon Eidem, Veteran Employment Representative, Bureau of Workforce Partnership Operations
"The Carbon County Chamber have been wonderful to work and partner with. As the director of a new nonprofit organization, I am faced with the challenge of making contacts and getting my organization's message out in the community. Joining the Chamber and attending their events has given me numerous opportunities to connect with top professionals in our region. When I approached them to ask for their participation in my first big event (the Carbon County Nonprofit Forum), the Chamber stepped up and offered to partner. As the only employee of my organization, I was thrilled to have a trusted collaborator to offer insight into the planning and help with some of the heavy lifting required to execute a successful event. Alice, Kathy, Linda, and Marlyn have all been very kind, welcoming and helpful. I know the Chamber will be a valuable partner going forward and I look forward to working together on our shared community development goals."

- Amber Breiner, Carbon County Community Foundation
"Since our first meeting and joining with the Carbon Chamber; we have picked up two Chamber member jobs and appreciate that very much!"

- Demetri Patitsas, Mazzella Enterprises
"The Chamber has given us so many opportunities to promote our unique business to the region. Having access to The Greater Lehigh Valley Chamber was an added value that has already paid enormous dividends. Partnerships with supporting businesses in the area has also been a big plus."

- Dave Figenshu, Director of Photography, Dave Figenshu Digital Media
"The health and vitality of our local businesses have a direct, positive impact on the health and vitality of the communities we serve. Our bank has been active in the Carbon County Chamber of Commerce since its inception because out of all the organizations with which we are involved, the Chamber is the one organization that is perfectly positioned to support the growth and development of our local businesses."
- Patrick H. Reilly, President/CEO, Mauch Chunk Trust Company
"As a long-time member of the Carbon County Chamber, I've seen how the Chamber allows me to build relationships within the business community, connect with our community,  and support the County's economic growth."
- Barb Green, President, Blue Mountain Resort
Corporate Sponsors & Partners