CCEDC Board of Directors & Staff
The backbone of the Carbon Chamber & Economic Development Corporation are our Board of Directors and staff, who keep our organization strong and operating according to the bylaws of our organization. They are our leaders and decision makers, who are responsible for our tremendous growth over the years in both membership and in the programs and services we offer.
CCEDC Executive Board of Directors:
PATRICK REILLY
President
Mauch Chunk Trust
RONALD TIRPAK
Vice President
Independent Business Owner
JARED MC EVOY
Secretary
Miers Insurance
BARBARA GREEN
Treasurer
Blue Mountain Resort
CCEDC Board of Directors:
MICHAEL HARLEMAN
Past President/Chair
First Northern Bank & Trust
MARSHALL WALTERS
Architectural Polymers
MARK SVERCHEK
Spott-Sverchek Insurance Agency
JOHN NESPOLI
St. Luke's Lehighton Campus / Palmerton Campus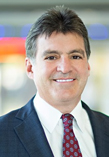 TERRENCE J. PURCELL
Lehigh Valley Health Network
WAYNE NOTHSTEIN
Carbon County Board of Commissioners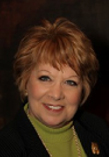 MAUREEN DONOVAN
Lehigh Carbon Community College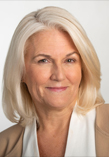 JANE GEORGE
PPL Electric Utilities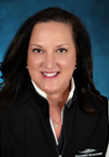 MARLYN KISSNER
Pocono Mountains Visitors Bureau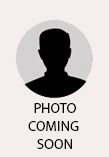 SAMUEL HELLEN
Pocono Counties Workforce Development Area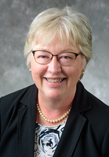 KATHY HENDERSON, Director of Economic Development & Acting CCEDC Executive Director

Kathy Henderson is the director of economic development and the acting executive director for the CCEDC. She has been with the Chamber since 2014. In her position, Kathy consults with mentors, business operators, and owners to assist them with starting, growing, or relocating their businesses to Carbon County. She also administrates state-funded PIDA loans as well as two in-house, low-interest loan programs along with the Carbon County Industrial Development Authority. In addition, she oversees the newly formed Nature and Commerce Committee for the CCEDC. A member of the PA Economic Development Association (PEDA), Kathy continues to grow and bring best practices back to the county. Kathy serves as a member of the Board of Directors for the NE PA Alliance where she chairs the Multimodal Transportation Organization (MPO) Policy Committee. She also serves on the Board of Directors for the Carbon Training Center (CTC) and the Wildlands Conservancy. Kathy is a member of the PEDA Public Policy Committee and the Greater Lehigh Valley Chamber of Commerce Political Advocacy Committee. She has been recognized as a Friend of the Lehigh River by the Wildlands Conservancy, and in 2022, received the Environmental Partnership Award presented by the NE PA Environmental Partners. Kathy's vision for Carbon County is the revitalization of our small towns and making them walkable destinations for residents and visitors alike. This can be accomplished by renovating and re-imagining existing buildings to provide affordable housing and bring businesses back to our downtowns.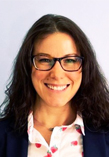 KELLEY ANDRADE, Membership Engagement & Events Manager
Kelley Andrade recently joined the CCEDC as its new membership engagement & events manager. Kelley is our 'boots on the ground" ambassador. She is responsible for managing membership relations and Chamber and community event coordination for mixers, workshops and assisting with signature Chamber events. She is an accomplished and versatile communications specialist with a strong background in digital and print publication, writing, marketing and promotion, and community outreach. Kelley holds a B.A. in Communications from East Stroudsburg University and previously worked as a public relations coordinator for ArtQuest, an assistant to Mayor Robert Donchez of The City of Bethlehem, and a reporter/journalist for the Times News. She is also the recipient of the Pennsylvania Keystone Photojournalism Award.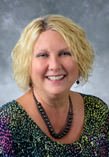 BAMBI ELSASSER, Lehighton Main Street Manager & Membership Coordinator
Bambi Elsasser is the Lehighton Main Street manager and membership coordinator.  Her primary focus will be membership engagement in Lehighton, Weissport, Bowmanstown, and Palmerton. Bambi is passionate about the revitalization of Lehighton and its neighboring towns. As a former volunteer with the Lehighton Downtown Initiative, she held the positions of treasurer and events coordinator and now enjoys her responsibilities as Main Street manager. Since coming to the CCEDC, Bambi has been very busy promoting Lehighton businesses and coordinating successful events for the community and is looking forward to replicating this success throughout Carbon County. Bambi's other passions include, her family and travel.  Married to her high school sweetheart, they have 2 children, 3 grandchildren and Meeko, her crazy kitten.  While enjoying all forms and areas of travel, Disney is close to her heart as well as camping!
LINDA REX, Administrative Assistant
E-MAIL LINDA | Call CCEDC Office- 610-379-5000
Linda Rex is the administrative assistant for the CCEDC and has been with the organization since 2013. In her position, Linda works directly with members and the general public providing information, event assistance, and program administration. She is also the program coordinator for Leadership Carbon and works directly with the students, instructors, and various organizations involved in the program. In addition, Linda coordinates the "First Step" Program for Carbon County through Wilkes University Small Business Development Center allowing business owners and future entrepreneurs to receive free business consulting at the CCEDC office.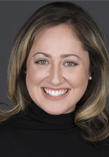 JESSICA O'DONNELL-GOWER, EVP of Affiliated Chambers for The Greater Lehigh Valley Chamber of Commerce and the Carbon Chamber & Economic Development Corp.
Jessica O'Donnell-Gower is the executive vice president of Affiliated Chambers for The Greater Lehigh Valley Chamber of Commerce, a top ten Chamber in the Nation, and the Carbon Chamber & Economic Corporation. Jessica began her nine-year tenure with the Chamber in February 2014, playing an integral role in leading several of the Chamber's partnerships and mergers to support its regionalization strategy, including Emmaus Main Street Partners, Whitehall Area Chamber, and most recently, the Nazareth Area Chamber. The efforts of Jessica, her team, and volunteer board members prove that the Greater Lehigh Valley Chamber is not just a Chamber of Commerce, but also a Chamber of Communities. Jessica and her team of four work with the East Penn, Greater Bath Area, Greater Northern Lehigh Area, Hellertown-Lower Saucon, Nazareth Area, Northampton Area, Southern Lehigh, Western Lehigh, and Whitehall Area Chambers of Commerce, along with the Emmaus Main Street Partners and the Carbon Chamber & Economic Development Corporation. Jessica strives to carry out the Chamber's mission of improving the economy and quality of life throughout the entire Lehigh Valley by connecting key business and community leaders across her Affiliated Chambers footprint. Originally from Carbon County, Jessica received a Bachelor of Science degree in Speech Language Pathology from East Stroudsburg University and her Master's Degree at Cedar Crest College. Her most recent accomplishment included being named one of the Lehigh Valley Business' 2021 "Forty Under 40" and Lehigh Valley Business' 2021 "Women of Influence." She was also awarded an official key to the Borough of Hellertown at their 2019 Saucon Valley Community Center Annual Dinner for her leadership and advancements in the Hellertown-Lower Saucon area. In 2015, Pennsylvania State Representative Justin Simmons invited Jessica to Harrisburg to recognize and acknowledge her for her impact in the Borough of Emmaus.
Corporate Sponsors & Partners