CCEDC Board of Directors & Staff
The backbone of the Carbon Chamber & Economic Development Corporation are our Board of Directors and staff, who keep our organization strong and operating according to the bylaws of our organization. They are our leaders and decision makers, who are responsible for our tremendous growth over the years in both membership and in the programs and services we offer.
CCEDC Executive Board of Directors:
PATRICIA HANDWERK
President/Chairwoman
The Harry Packer Mansion
RONALD TIRPAK
Vice-President/Vice-Chair
Carbon Engineering
PATRICK REILLY
Treasurer
Mauch Chunk Trust
JARED MC EVOY
Secretary
Miers Insurance
CCEDC Board of Directors:
MICHAEL HARLEMAN
Immediate Past President/Chair
First Northern Bank & Trust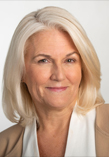 JANE GEORGE
PPL Electric Utilities
MARSHALL WALTERS
Architectural Polymers
MARK SVERCHEK
Spott-Sverchek Insurance Agency
BARBARA GREEN
Blue Mountain Ski Resort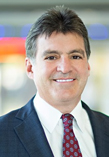 TERRENCE J. PURCELL
Lehigh Valley Health Network
JOHN NESPOLI
St. Luke's Lehighton Campus / Palmerton Campus
WAYNE NOTHSTEIN
Carbon County Board of Commissioners

MAUREEN DONOVAN
Lehigh Carbon Community College

ALICE WANAMAKER, Executive Director/Vice President, Carbon Chamber & Economic Development Corp. / Northern Region
Alice Wanamaker is the Executive Director of the Carbon Chamber & Economic Development Corp. and the Vice President of the Greater Lehigh Valley Chamber of Commerce, Northern Region serving as the Member Relations Director at the Carbon Chamber & Economic Development Corp. She has been with the Chamber since November 2014.
In her position, Alice manages the member benefits programs and member engagement. Additionally, she oversees the Future Leaders of Carbon County and the Women in Business Committees. She also assists with the Ambassadors and Tourism Committees as well as works with the Leadership Carbon program. Alice also manages the CCEDC communications including social media.
Alice graduated from Lehigh Carbon Community College with an Associates Degree in Criminal Justice. She currently serves as the Volunteer Coordinator for the Palmerton Community Blood Drives with Miller Keystone Blood Center.
KATHY HENDERSON, Director of Economic Development

Kathy Henderson is the Director of Economic Development for the Carbon Chamber & Economic Development Corp. She has been with the Chamber since 2014.
In her position with the CCEDC, Kathy consults with and mentors business operators and owners to assist them in starting, growing or relocating their business in Carbon County. Kathy administrates state funded PIDA loans as well as two in-house low interest loan programs along with the Carbon County Industrial Development Authority. In addition, Kathy oversees the Business Education Partnership and collaborates with area businesses and schools.
A member of the PA Economic Development Association (PEDA), Kathy continues to grow and bring best practices back to the county. Kathy is the Vice-Chair for the NEPA Multimodal Transportation Organization. She serves on the Board of Directors for the Northeast PA Alliance, Carbon Training Center, Carbon/Luzurne/Schuylkill STEM Ecosystem, and Commuter Services of PA. Kathy is a member of the PEDA Professional Development Committee, and the Public Policy Committees for the PEDA and Greater Lehigh Valley Chamber of Commerce. She is also a Boy Scout of America committee chair.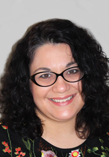 MARIANNE G. RUSTAD, Membership, Events & Logistics Coordinator
Bio Coming Soon!
LINDA REX, Administrative Assistant
Linda Rex is the Administrative Assistant for the Carbon Chamber & Economic Development Corp. Linda has been with the organization since 2013.
In her position, Linda works directly with members and general public providing information, event assistance and program administration.
Linda is the Program Coordinator for Leadership Carbon and works directly with the students, instructors and various organizations involved in the program. Linda coordinates the "First Step" program for Carbon County through Wilkes University Small Business Development Center allowing business owners and future entrepreneurs to receive free business consulting at the CCEDC office.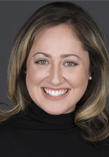 JESSICA O'DONNELL, EVP of Affiliated Chambers for The Greater Lehigh Valley Chamber of Commerce and the Carbon Chamber & Economic Development Corp.
Jessica O'Donnell is the Executive Vice President of Affiliated Chambers for The Greater Lehigh Valley Chamber of Commerce, a top ten Chamber in the Nation and the Carbon Chamber & Economic Corporation. Jessica began her seven-year tenure with the Chamber in February 2014, playing an integral role in leading several of the Chamber's partnerships and mergers to support its regionalization strategy, including Emmaus Main Street Partners, Whitehall Area Chamber, and most recently, the Nazareth Area Chamber. The efforts of Jessica, her team and volunteer board members prove that the Greater Lehigh Valley Chamber is not just a Chamber of Commerce, but also a Chamber of Communities.
Jessica and her team of four work with the East Penn, Greater Bath Area, Greater Northern Lehigh Area, Hellertown-Lower Saucon, Nazareth Area, Northampton Area, Southern Lehigh, Western Lehigh and Whitehall Area Chambers of Commerce, along with the Emmaus Main Street Partners and the Carbon Chamber & Economic Development Corporation. Jessica strives to carry out the Chamber's mission of improving the economy and quality of life throughout the entire Lehigh Valley by connecting key business and community leaders across her Affiliated Chambers footprint.
Jessica received a Bachelor of Science degree in Speech Language Pathology from East Stroudsburg University and went on to pursue her Masters Degree at Cedar Crest College. Prior to her collegiate pursuits, Jessica graduated from Palmerton Area High School ("Go Bombers!"), growing up in Towamensing Township, Carbon County, and cherishes her roots there. Even with her current ties throughout the Lehigh Valley, Jessica can often be found at local favorites like Joey B's.
Jessica's most recent accomplishment included being the 2019 Saucon Valley Community Center Annual Dinner Honoree for her leadership and advancements in the Hellertown-Lower Saucon area, at which she was awarded an official key to the Borough of Hellertown. In 2015, Pennsylvania State Representative Justin Simmons invited Jessica to Harrisburg to recognize and acknowledge her for her impact in the Borough of Emmaus.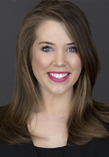 ALISON PICKEL, Senior Vice President, Member Relations
BIO Coming Soon!