Wellness Tip for 8-16-22: Prevent Eye Strain, Plus (20-20-20 Rule)
By Kathy Ruff, Sharing Peace on the Path & CCEDC Health & Wellness Committee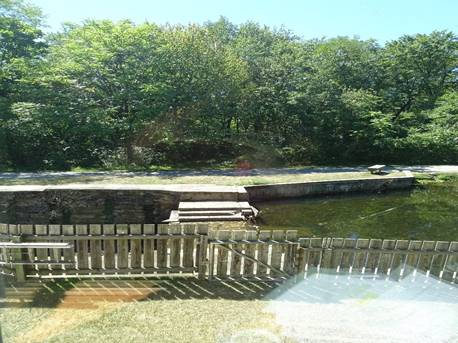 As a freelance bookkeeper and writer, I spend a LOT of time looking at a computer screen. When I mentioned to my eye doctor that sometimes my vision would be blurry when I looked away from the screen, he suggested the 20-20-20 Rule. Apparently, we tend not to blink when working on a screen.
What is the 20-20-20 Rule? For every 20 minutes of screen time, try to look at something 20 feet away for a total of 20 seconds. I set the timer on my phone to remind me to do it. I'm fortunate to have a gorgeous view outside my office window – Lock 8 on the Lehigh Canal and D&L National Heritage Corridor, in Weissport. Looking to the clouds or across the hallway would also help.
What's the Plus?  You can also do a quick stretch with your shoulders, arms and/or legs to offset posture challenges from sitting too long.  And it can all be done in less than half a minute!!
For more Wellness Tips, visit our blog regularly and check out our 7th Inning Stretch videos HERE.