Here Comes Hurricane Season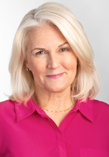 Prepare your family and home for severe storms, loss of power
Hurricane season – that six-month period that brings damaging wind and heavy rain along the east coast – has begun and we're prepared.
We hope you are too.
Each year, PPL Electric Utilities' 1.4 million customers can expect to be affected in some way by hurricanes – or more commonly – their remnants between June 1 and Nov. 30. Severe weather can bring trees down on poles and wires and sometimes cause power outages. If and when that happens, PPL will be prepared to work around the clock to get the lights back on.
Here are some things you can do to prepare your family and home:
Use surge protectors to help protect appliances and electronics.
Have ground fault circuit interrupters (GFCIs) professionally installed on your outlets.
Maintain an emergency kit with food, water, medications and pet supplies.
Charge phones and other devices before expected storms.
Buy battery-powered backup charging devices to have available during outages.
Have flashlights and batteries available in an easily accessible place.
Make an emergency plan for your home and/or business and review it regularly with family, co-workers.
Keep personal and insurance documents up to date and have copies of them available.
If strong storms are expected, clean out drains and gutters and secure outdoor furniture from blowing away.
While outages do occur, we continue to make investments to bolster the reliability of the power we provide. This has helped reduce the number of outages our customers experience, and in many cases, it has allowed us to stop outages before they even occur. In fact, with state-of-the-art automated sensors and switches, plus our advanced software system, we've avoided more than one million customer outages since 2015.
Smart grid devices are just one part of our investments to improve reliability for customers. Those devices reduce the size of the area affected by an outage by instantly rerouting power around trouble spots that may pop up. Additional improvements made are new power lines and substations, stronger and more storm-resistant poles, and an improved vegetation-management program that has led to a 30% decrease in customer outages since 2011.
For more information about hurricanes and preparing for them, visit ready.gov. For additional safety information from PPL, visit pplelectric.com/safety.