One million avoided outages – and counting PPL Electric Utilities' smart grid is proving its mettle and keeping the lights on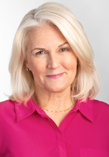 There are a lot of truisms out there, like "the apple never falls far from the tree" or "patience is a virtue."
Here's one from your electric utility: "The best power outage is the one that never happens."
You're thinking, of course it is, but the story behind it is how PPL Electric Utilities is working to make it a reality, to make your service more reliable than ever. That's where smart grid technology plays a big role.
We recently announced there were 1 million avoided outages since 2015 due to smart grid technology on our grid. That means smart grid switches and software are pinpointing an outage location and instantly rerouting power to reduce the footprint of the outage area and get the lights back on for more customers faster.
We know of no other utility in the country that can say they've prevented anywhere near as many extended outages for customers.
We estimate customers avoided 100 million minutes in the dark since 2015 due to smart grid. That's 190 years of total time. It's time you continued to watch your favorite TV show, time you shared with your child reading a bedtime story, time you spent making a special meal for your family.
Here's one example of how smart grid kept the lights on in this area. In late August, smart grid technology assisted customers in the Elliott Heights area of Bethlehem when a problem occurred around 9 p.m. Of the approximately 1,300 customers initially affected, nearly 1,000 were automatically restored using smart grid technology.
Smart grid technology on our grid teams up with other programs, like tree trimming and clearing, to help keep the lights on, no matter what Mother Nature dishes out. We work on power line rights of way on multi-year cycles and each year we're working on about 8,000 miles of lines. If you're curious, that equals about 48 rounds trips between Allentown and Harrisburg.
We're using data analytics to help guide equipment maintenance and replacement, installing more animal guards to help keep squirrels and other critters away from equipment, and more. Since 2011, PPL has reduced overall outage frequency on its grid by nearly a third because of grid investments including smart grid.
There are a lot of things we're doing to make the grid more reliable and resilient and they all have one end goal – delivering for you.