Planning for Emergencies: It's Worth It!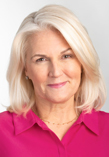 Think about it. People are constantly planning.
We plan for everyday life, things like shopping and meals, to bigger things like careers and relationships. But what about emergency planning? Do you ever think of what might affect you where you live and decide what you and your family need to do to stay safe?
When Tropical Storm Isaias swept through our region in early August, were you ready? Would you know what to do if flooding hit your neighborhood? Or if you lost power for a long time?
September is National Preparedness Month, a great reminder to awaken your inner procrastinator.
As your electric utility, we're constantly working to improve on our plans to keep your power delivery safe and reliable. In the same way, we want to help you to plan for yourself and your family to be ready for disasters and emergencies of all types.
The Federal Emergency Management Agency's website, ready.gov, has a wealth of information about everything from the pandemic, to home fires, hurricanes, and floods. Information on how to develop your emergency plans is at ready.gov/plan.
When it comes to your electric service, pplelectric.com has advice on what to do before, during and after storms, how to safely operate generators, safety around downed lines and more. At PPL, the safety of our employees and you, the public, is our top priority.
Being ready for what could happen takes work and it's never pleasant to think of the bad things that can affect our lives. But without it, we run the risk of not being able to plan our lives for things large and small.
Sit down today with your family. Start your plan. Stay safe.