How We Stay Safe Around Electricity
By Carol Obando-Derstine | Regional Affairs Director, PPL Electric Utilities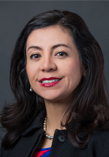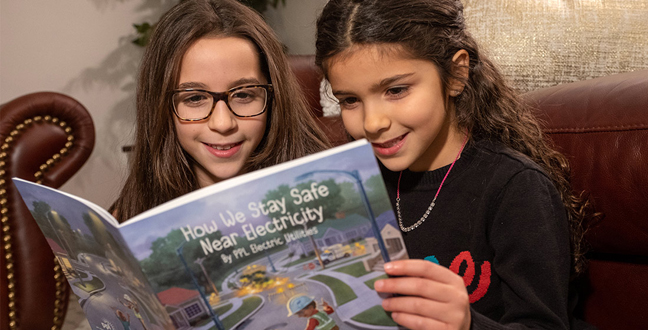 Nothing is more important to us than educating the public about being safe around electricity. And we recognize how important it is to teach those lessons to young people.
It's why we created "How We Stay Safe Around Electricity," a unique book that teaches youngsters about electricity, electrical components and what to do (and not to do) to stay safe around them.
About the Book
The 28-page book, which is meant for fourth grade students, provides information about how electricity works, staying away from downed wires, calling 811 before digging and other electricity-related lessons. The illustrations are the work of artist Mick McGinty.
PPL Electric Utilities makes the book available – at no cost – to fourth grade students attending schools in the company's service territory. To date, we've given out nearly 30,000 to schools and have distributed them to public libraries across Pennsylvania.
Our hope is that children who read the book share the lessons they learn with their families and friends and that they help spread the word about electrical safety.
And feedback from young readers indicates the book has been a hit.
"We enjoy reading books that give us information about electricity," one Allentown area student wrote in a thank you letter to PPL. "I like the part where the book shows when you find electricity on the ground, don't touch it…"
Other students who have read the book have told us they weren't aware that some power lines run underground and that it's important to call 811 before digging.
How to Get Your Copy
The books are available to schools located in PPL's service territory on a first come, first-served basis while book supplies last. Schools and teachers can order the books in quantities of 25 by placing orders at pplelectric.com/kidsbook . (We also make an online version of the book available on the site.) School staff and teachers who order books must provide the school's mailing address for shipping.
The new safety book is among several electrical safety education programs that PPL offers. The company also has sponsored electrical safety-themed theater programs in schools across its service territory, reaching more than 80,000 children. It provides electrical safety lessons to first responders and the public through demonstrations with its popular Live Line Electrical Safety Exhibit.
For more information about electrical safety and our safety programs, visit pplelectric.com/safety.