DISCOVER YOUR BOLD

in Carbon County...
Your Guide to Jim Thorpe, Lehighton, Palmerton, Penn-Kidder, Weatherly & Panther Valley.
---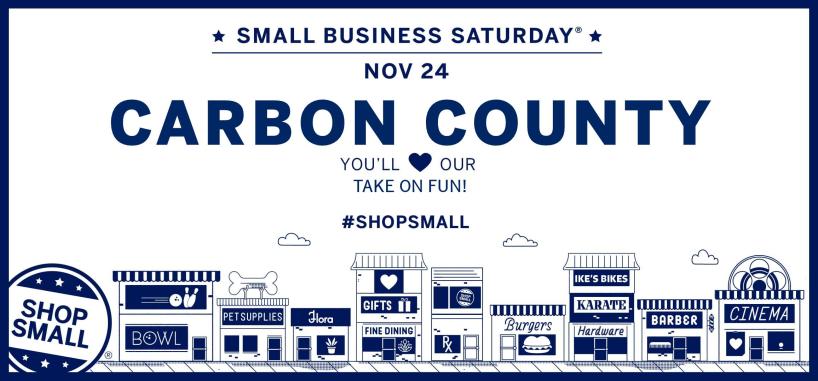 Carbon County Women in Business December 13th Luncheon
The Harry Packer Mansion Inn
Located at 19 Packer Avenue, Jim Thorpe, the Harry Packer Mansion sits like a sentinel overlooking the historic downtown village. Its Impressive facade became the inspiration for Walt Disney World's "Haunted Mansion." However, the interior is anything but spooky. Fifteen foot ceilings, marble fireplaces and gilded mirrors reflect the elegance of the Victorian Age. The guest accommodations in the mansion and the adjoining Carriage House are furnished with period antiques, luxurious fabrics, and carefully selected artwork. In addition to offering overnight accommodations, the Mansion also hosts Murder Mystery Weekends, Private Functions and Self-Guided Tours. You can also sit back and relax with your favorite beverage in their Libations Lounge and enjoy a setting like no other!

And this Holiday Season, be sure not to miss the Harry Packer Mansion's special holiday attraction, "The Nutcracker Holiday Displays" Self-Guided Tour, which was featured last year on WNEP's Home and Backyard and in the 2017 Winter Historical Attractions Edition of Pocono Mountains Magazine.

Bring your family and your "Spirit of Wonder and Imagination" as you tour the historic Parlours of the Mansion in true holiday style. Follow along to this beloved holiday classic as you visit a gorgeous display inspired by a different scene from "The Nutcracker Suite" in each room. In addition to the tour, the Harry Packer Mansion's Libation's Lounge is also featuring a special Nutcracker inspired cocktail menu. Adults can enjoy the Sugar Plum Fairy and The Nutcracker, and for the children, we have Clara and Fritz.
Self-guided Nutcracker Display Tour hours are open to the public on Fridays from 4:00 pm to 9:00 pm and on Saturdays and Sundays from 1:00 pm to 4:00 pm from Friday, November 30th through Sunday, December 23rd. Admission rates are $5.00 for Adults and FREE for Children Under 8 when accompanied by an adult.
Weekdays during the first three weeks of December, there will also be special tour hours available from 4:30 pm to 7:00 pm for all non-profits. Non-profit organizations will have an opportunity to raise money for their organization by collecting the tour admission money for their groups. The more people you bring to the tour; the more money you will make! Please note that you must contact The Harry Packer Mansion at 570-325-8566 to make your tour reservation and also provide a minimum of four people to assist with your tour.
For more information about the Nutcracker Displays Tour or about the Harry Packer Mansion, please call 570-325-8566 or visit www.MurderMansion.com.
---

Get in the Know in Real-Time: CCEDC Text Alerts


Subscribe to CCEDC Text Messages for updates, announcements and upcoming events.
Text keyword: ccedc to 55678 to subscribe.
Powered by: BiziTxt Text Marketing
---

UPCOMING FEATURED CHAMBER EVENTS


---

Manufacturing Is Alive & Well in Carbon County
Quick quiz: How many manufacturers are there in Carbon County?
If you guessed more than 40 you are correct!
Manufacturing in Carbon County is alive and doing quite well thank you and with over 4,467 employees creating everything from fire apparatus to plastics and furniture (we also have the largest maker of aluminum powders in the US) our manufacturers are pretty impressive!
Carbon's manufacturing industry is second only to healthcare and social services as being the highest employment sector in the county. However, the annual average wages for Carbon's manufacturing employees are actually ranked higher than healthcare at $48,426.00 with healthcare coming in at $39,597. (data obtained from CCEDC website)

You may be surprised to know that many of the companies do business internationally by shipping their products overseas to countries such as Vietnam and Saudi Arabia. Other companies have secondary locations in countries such as France and Australia.

The molds that made the stonework on the bridges on Rte. 903 in Jim Thorpe and the Mahoning Valley interchange of the PA Turnpike are manufactured by Architectural Polymers in Palmerton. A look at their website shows some pretty impressive projects that they have been involved in.

Hydra-tech Pumps in Nesquehoning has been in business for 40 years. They design and create quality pump and power solutions for their customers and are just one of many of our local companies that do business overseas.

B.T.M. Inc in Jim Thorpe is tucked away out of plain sight. Started in 1988 as Beers Tooling and Machining, BTM became one of the few machine shops qualified to ship finished parts directly to the field for pumps which are out of service.

Quite a few of our manufacturers also partner with Carbon Career and Technical Institute (CCTI) to accept cooperative education students that are willing to learn a trade. This is extremely important in this day and age. As the baby boomers are entering retirement, there is a serious need for the next generation to fill those openings in the trades.

Partnerships between business and education are extremely important to help provide new employees on the job training. The retiring employee may have been on that job for many years and knows the idiosyncrasies of their position and how the machine they are operating works at its optimum capacity. This knowledge is not learned in a classroom but instead is learned after years on the job. This is where apprenticeships come into play. New employees work along side the experienced worker to learn best practices for that position. This type of training enables the new employee to seamlessly step into the position when their mentor retires.

Manufacturing companies are sprinkled throughout our boroughs and townships so next time you drive by TPEI in Mahoning Township, Blue Ridge Pressure Casting in Lehighton or Bradford Clocks in Weatherly think about what they are making inside and how many of our residents are employed at good paying jobs. Then be proud that Carbon County's manufacturing legacy lives on.


Looking to Expand and Grow Your Business and Need Financial Assistance?

The CCEDC Can Help!
Starting a new business certainly has its challenges. You come up with an idea you do the research even find a great location. Now how are you going to bankroll it?

Remember that usually the first dollars into your business are yours. Perhaps you dipped into savings or cashed in your 401k or maxed out your credit cards. You may even have worked your regular job and moonlighted at your business to get it off the ground but now you're ready for the next step; actually going out on your own.

At the startup stage, angel investors are hard to find and asking for help to find grants, or 'free money,' is a common request that my office handles all the time. While there may be some small grants, these are not common.

New businesses have a hard time getting funding from a bank because they don't have the financial history of actually being in business. There is really nothing concrete to show a lender that your business is successful much less be able to pay back a loan. CLICK HERE TO READ MORE


CLICK HERE to Learn More and for Application.
---