Carbon County Black Forest Krampusnacht 2021
December 4, 2021 | 11:00 - 4:00 PM | Kemmerer Park, Jim Thorpe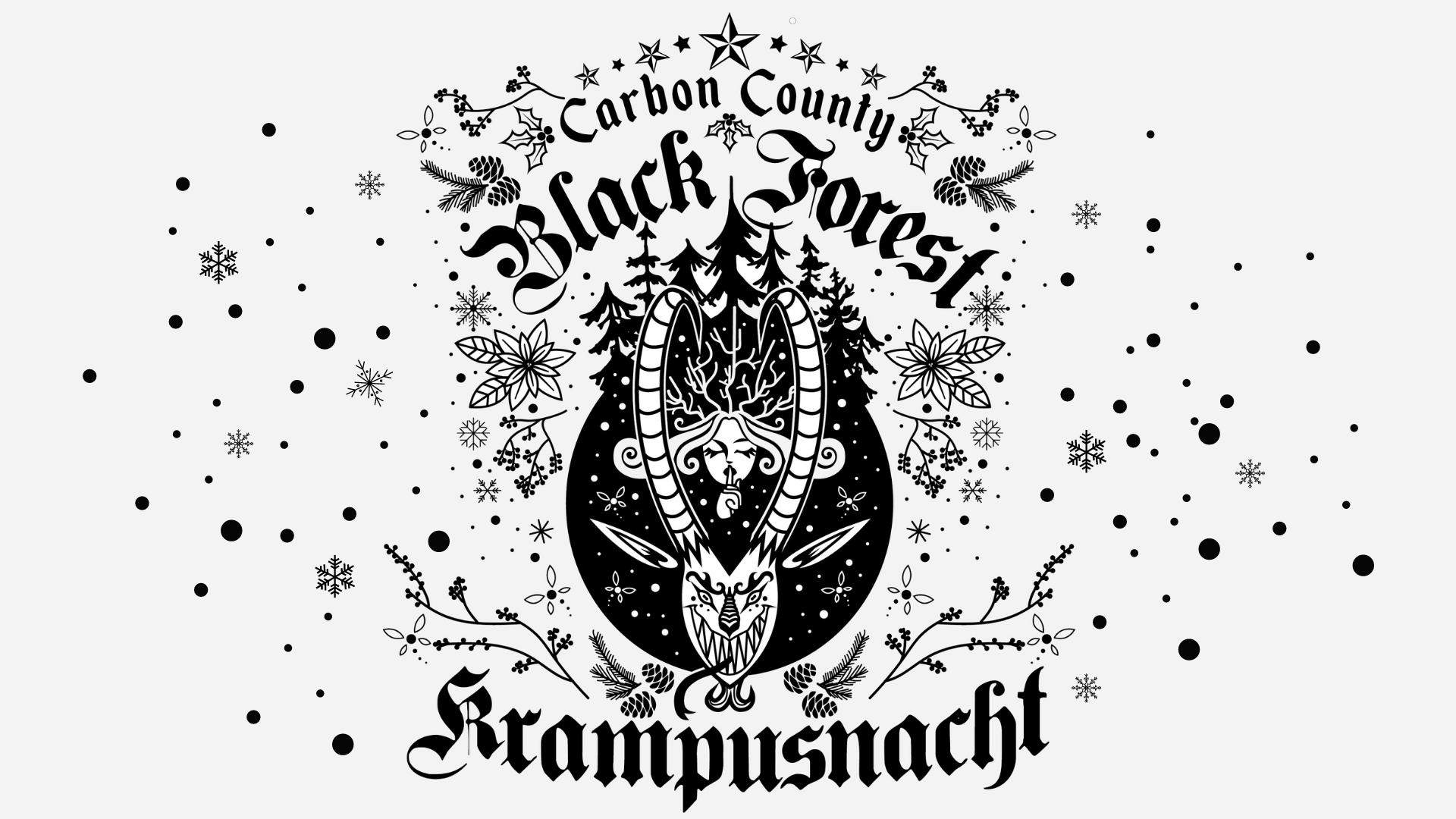 The Carbon Chamber & Economic Development Corp. (CCEDC) is excited to host the first ever "Black Forest Krampusnacht" Festival to be hosted on December 4, 2021 at Kemmerer Park in Jim Thorpe, Penna. Thank you to our major sponsors, Conjured LLC Small Batch Manufacturing and Big Creek Winery, for helping make this event possible!
Prepare to be transported to a different era of time stepping into Black Forest Krampusnacht as attendees can expect to see a "Running of the Krampus" ceremony, local vendor and food section, Beer Garden, Christmas Tree Tannenbaum benefiting Toys for Tots, a live polka band, free kids' craft area, and Krampus Fest 2021 themed merch!
Check back for a list of vendors, sponsors and a schedule! 
Are you interested in being part of history in Carbon County? Register now to be a vendor, sponsor, Krampus, artists and more for Krampus 2021!
Please view applications below.
Deadline to apply: November 15, 2021
Register for the #Krampus2021
Now accepting applications for Krampus 2021! Please view applications below. 
Unable to fill out your application online? Click here to download the PDF if you are an artist/crafter or non-profit, OR click here to download the PDF for the Krampus Run.
Please mail to address listed on form. Deadline to apply: November 15, 2021
Fee: $50.
To register for this event, please click here.
Please note: this event is Rain or Shine – refunds will not be made for cancellations. Artist & Crafters are categorized by those selling homemade/handmade wares only.
Vendor spaces are 10x 10'. If you require a larger area, you must reserve extra space(s). Canopies must be kept within space allowed.
Electricity is not guaranteed for this festival; please plan accordingly.
Set-Up/breakdown instructions will be sent approximately 2 weeks prior to the event. If you have specific questions in the meantime, please contact the CCEDC at info@carboncountychamber.org.
Event ends at 4:00 PM, no items may be moved until 4 pm.
Damage or loss is the vendor's responsibility and not the Carbon Chamber & Economic Development Center, The Borough of Jim Thorpe or the Committee.
Please note: once accepted to this festival, a Jim Thorpe Borough Transient Merchant License must be paid for and submitted to the Chamber. This fee is $30 and will be paid directly to the Borough of Jim Thorpe (instruction to follow).
Please make checks payable to CCED and send to:
Carbon Chamber & Economic Development
137 South Street • Lehighton, PA 18235
*Registration will not be valid without payment; please send a check to the address above OR click the link at the end of your application to submit payment via PayPal.*
Corporate Sponsors & Partners